---

Custom Rough Blonde Tolex with Oxblood Grill Cloth
Super Reverb
This projected started when a couple of years ago, Fenton Music, was closing out several Fender faceplates. One of the faceplates, most likely Larry Rodger's early work, was a Super Reverb brownface with white lettering. Although Fender never used a brown faceplate for Super Reverbs, I thought it would be cool to have a rough blonde tolex with oxblood grill cloth Super Reverb. The chassis is from a '68 Bandmaster Reverb (BMR), obviously by now my favorite platform for custom amps. The '68 BMR was the earliest BMR shipped during the life of the BMR and thus is most similar to other BF amps of the time with regards to chassis topology, cloth wire and component used. The chassis was completely "blackfaced", a complete cap job was performed and most of the brown chocolate coupling caps were replaced with orange drops matching the values of a BF AB763 Super Reverb. A Mojo 2ohm Tweed interleaved output transformer replaced the stock 4 ohm BMR output transformer. Philips 6L6GC's output tubes were installed along with NOS RCA 12AX7A's and 12AT7's. Already having a Super Reverb with Jensen C10Q's, I decided to use Mojo's MP10RHD's. As with my other custom projects, I purchased a blank pine cab from Gregg Hopkins at Vintage Amp Restoration. I made the soundboard, back panels and applied the tolex. With the Mojo Tweed tranny, MP10RHD's and NOS tubes, the amp has an amazing fat and warm tone with good clarity. At low volumes, the amp is crystal clear with a hint of breakup. As you crank the volume up to 5 and above, the amp becomes a blues dream machine but still maintains clarity and definition.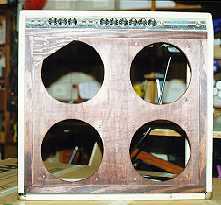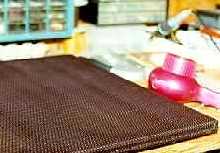 Blank pine cab from Gregg Hopkins. Add a RF screen. Applying heat to Oxblood grill cloth.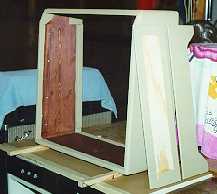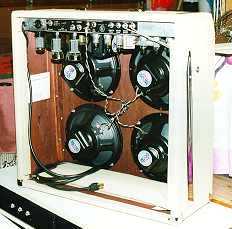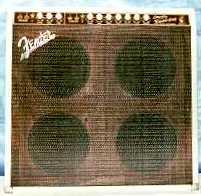 Finished cab with tolexed back panels. Check out the custom rough blonde tolex reverb bag made by my wife Elaine.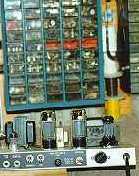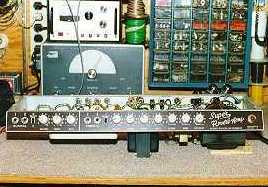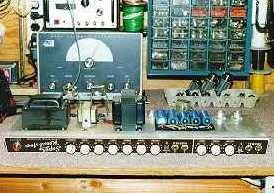 NOS Philips 6L6GC's. Changed out faceplate with brown faceplate. Mojo Tweed Bassman tranny and new caps.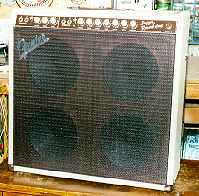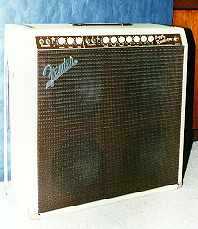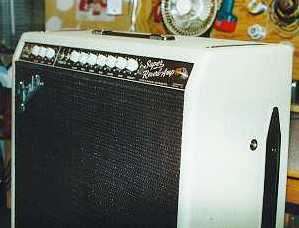 Finished project.
---