---
Custom 2-10 1966 Bandmaster
Smooth Blonde Tolex / Gold Sparkle Grill
(a.k.a. 1963 Black Face)
This project started when I located a '66 BF Bandmaster chassis. Some how the chassis lost its doghouse over the years, so it seemed like a perfect time to try something new. Finger joint pine cab was made locally by a friend. This was Scot's first cab. I drew up the plans, we picked out some nice (no knots please) pine. I made and installed the inside rails, soundboard, back panels, tolex and hardware. Chassis is pretty much stock with a few voicing mods including reducing the feedback voltage and upping the preamp gain a little. Amp has a wonderful bluesy breakup driving two 10' speakers.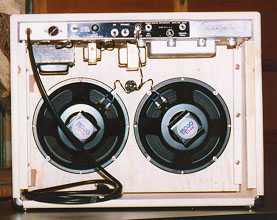 Since these photo's were taken, amp is now fitted with Weber VST P10N's.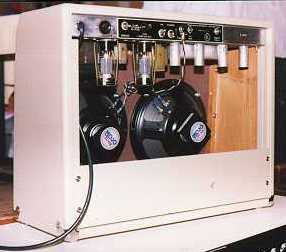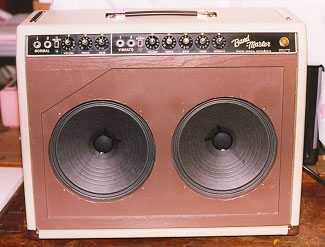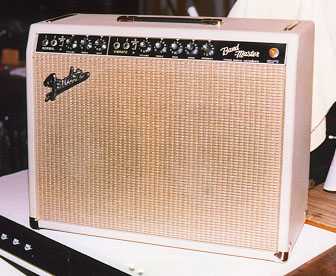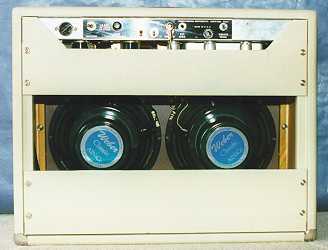 Sexy blonde or what? Amp now fitted with WeberVST P10N's.
---