---
1967 Twin Reverb Restoration
This project was more like a resurrection then a restoration. Project started when I located a local '67 Blackface Twin Reverb living in a really beat up '74 cabinet from one of those "friend of a friend" deals. The chassis had signs of previous repairs but no major hacks. Trannies tested good, so I bought it for a complete restoration project. Chassis was completely restored to stock specs. Blank pine finger joint cab was purchased from Gregg Hopkins at Vintage Amp Restoration in St. Louis. I added inside rails, soundboard, back panels, tolex, "aged" grill cloth and hardware. All details were matched to a BF Twin Reverb where possible. Inside cabinet was oiled with Ebony Mini Oil and soundboard painted black. MojoTone M12B speakers were used as a good substitute while keeping the cost down. A local musician bought the amp in the summer of '98 and is still using the MojoTones. Once the Mojos break in, they're not a bad sounding speaker. They definitely can take the power a Twin puts out. Another Fender amp lives and gets played again!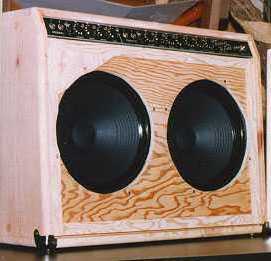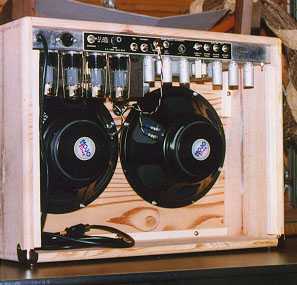 Amps are completely assembled before tolex is applied to ensure all pieces fit right.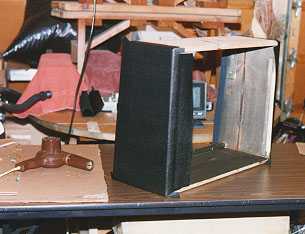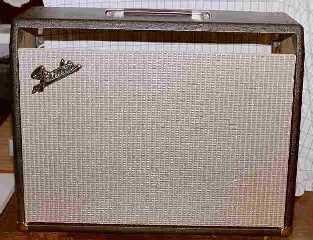 Applying tolex one side at a time using low heat. Finished cabinet with aged grill cloth.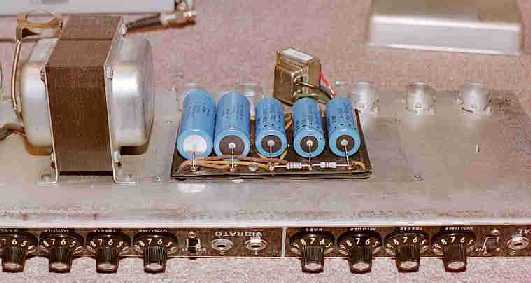 New power supply caps


Completed chassis
Completed Restoration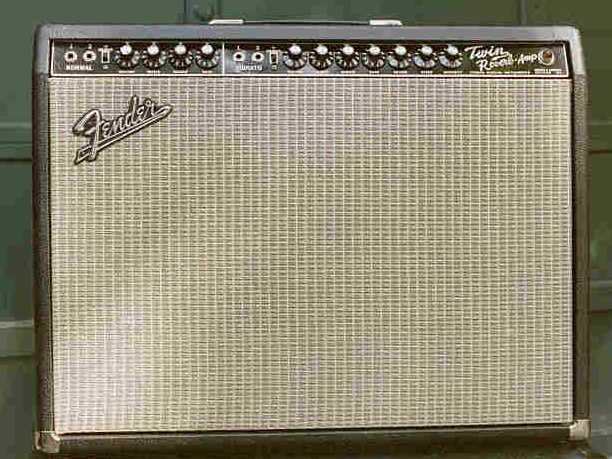 ---